KDrama allow you to watch online Korean dramas both of On-Air and Completed. Especially, you can find most of your favorite Korean dramas with search functionality.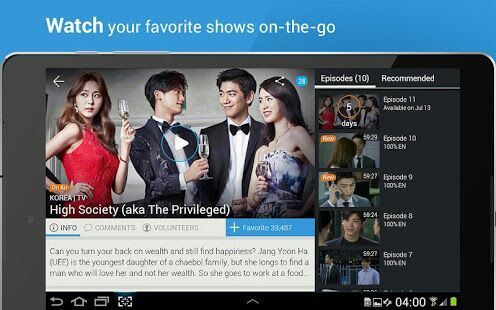 If you are trying to find a good Korean drama application to watch the latest and completed Korean drama in your phone, you come to the right place.
Here are some special features:
– Easy to use and cute interface
– 3 Main categories: On-Air, Completed, and Search
– Excellent preparation of episodes, make it easy to continue to next episodes.
– Notification for every new release dramas and episodes
– Supporting almost all kinds of resolutions
– Add the latest episodes every week.