So much more than a business card app.
We believe that physical business cards are great, but also inefficient and inconvenient.
With Eight, once you've received someone's card, you just scan it straight into the app, and hey presto, their profile is added to your network!
It gets even better if they are an Eight user too… then Eight becomes your professional social network, from which you can easily connect and keep in touch with your contacts, maximising your relationships and opportunities.
We think it's the most efficient way to keep organized and on top of your professional networking game.
Over a million users agree with us.
We hope you will too.

Accurate Data
Unlike other card scanners, with Eight, all of the card data is input by our staff, not by software, giving you near 100% accuracy, in multiple languages.
You simply scan the card with your phone, and our staff will input the data for you, usually in a matter of hours.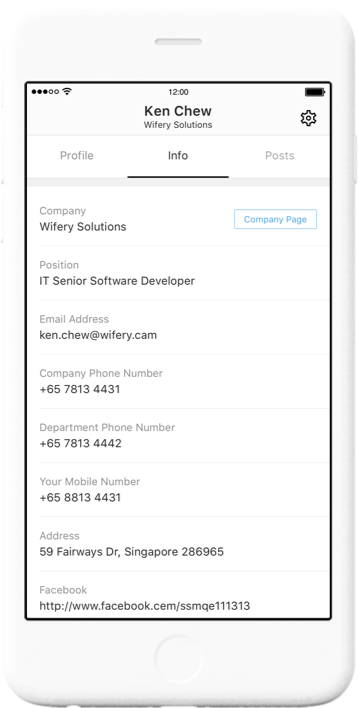 Ultimate Organization
Add private tags and notes to categorize your contacts,
and find who you're looking for immediately,
searching by name, company, category etc.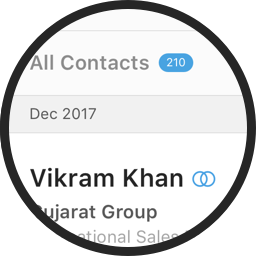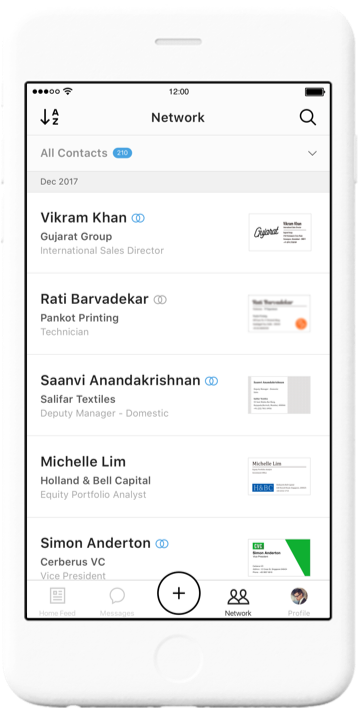 Integrated Networking
Keep up to date with your contacts by sharing news and updates, and receive notifications when somebody changes position or company.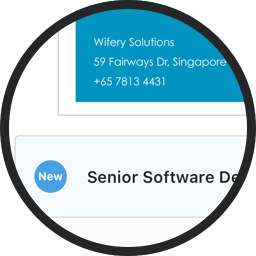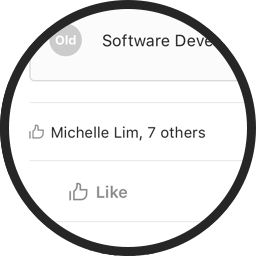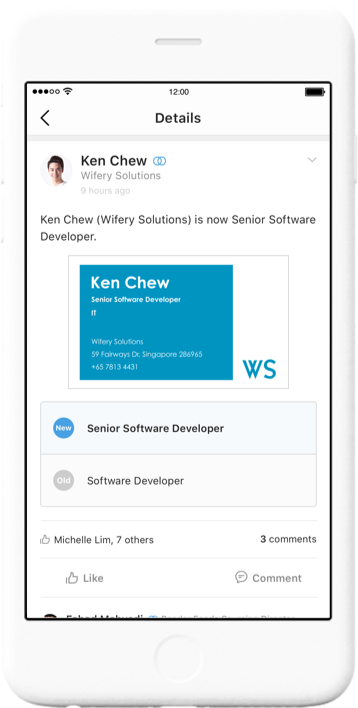 Instant Messaging
Quicker and easier than phone or email, and professional
rather than private, make Eight's integrated instant
messenger your go-to communication tool for your
business contacts.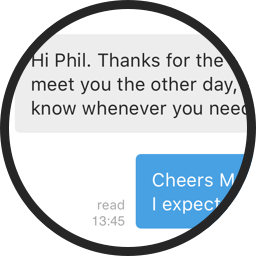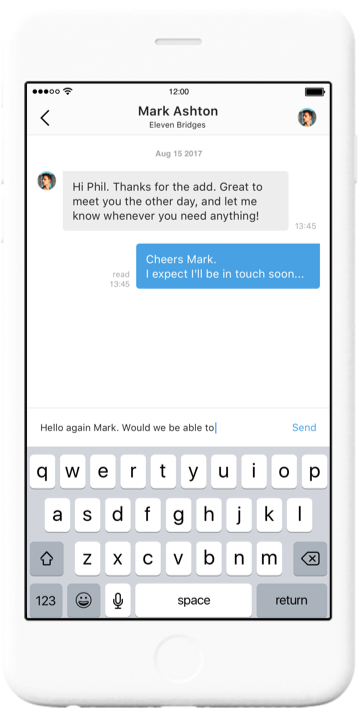 Your Profile
Distinguish your personal Eight profile with your picture, background and career information, so as to maximize your opportunities and make the most of your network.